Complete PC Board Assembly – Military / Commercial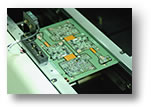 The Assembly Division of M-TRON Components has been designed to accommodate all of your assembly requirements.
We support both Commercial and Military applications with fully certified material and excellent workmanship. Our turnaround time is competitive and our quality superb.
Whether your requirements are PCB Assemblies or Top Level Enclosures, we can support your needs.
• Through-Hole
• Surface Mount (SMT)
• Mixed Technology
• Single, Double, Multi-layer
• RoHS-compliant
• Labor Only
• Full Turn-key
• Electro-mechanical
• Wire Harnesses
• Testing
With over 20 years specializing in components and access to over 2,000 vendors, we can handle a partial or full B.O.M.'s – all available with the assurance that comes along with M-TRON Components ISO Certified Quality and Service.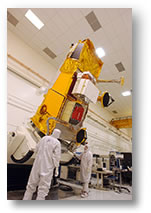 KEY BENEFITS
• Cut Costs and Maintain Quality Control-TQM
• Reduce Vendor Base (no need to buy parts from one vendor just to send them to another)
• Reduce Workload (the burden is put on our shoulders!)
• Increase Production and Output
For more information on M-TRON Components' PCB Assembly Services and the potential benefits to your organization, contact your local M-TRON Components' Sales Representative at 1-800-437-7766.
---
M-TRON COMPONENTS, INC.

1891 Lakeland Ave. • Ronkonkoma, NY 11779 USA

Tel 1-800-437-7766

Sales Fax 631-467-5104 • Purch Fax 631-467-5105
---