Lockheed Martin's STAR Supplier Program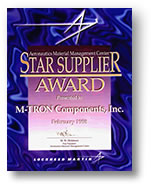 (enlarged)
Lockheed Martin STAR Supplier Program
A new level of supplier development excellence.
OVERVIEW
Since its inception, the STAR Program has been successful in creating a common corporate-wide supplier program identity and establishing a single set of criteria for evaluating suppliers and rewarding excellence across the Lockheed Martin enterprise. For our business areas and their suppliers, the program has provided a clearer understanding of Lockheed Martin's expectations and streamlined administration of supplier excellence initiatives.
QCS-122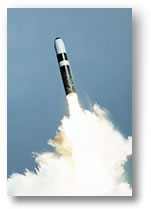 QCS-122 is the Quality Control System standard which Lockheed Martin Aeronautics has instituted throughout their production locations worldwide. This certification standard demands the most stringent quality requirements in today's marketplace. Being compliant under QCS-122 and ISO 9001:2015 and AS9120:2016 assures our customers the best service and quality standards in the Electronic Industry now and for the future.
---
M-TRON COMPONENTS, INC.

1891 Lakeland Ave. • Ronkonkoma, NY 11779 USA

Tel 1-800-437-7766

Sales Fax 631-467-5104 • Purch Fax 631-467-5105
---